Doors
Choice
Whether you need doors for architectural, commercial, domestic or retail use, we have a wide range available to suit your needs, all with a variety of furniture, colour and finish options.
With commercial hinged, patio, slide folding, multi-track slide and automatic to choose from, our single and double doors can be fitted to open out or in, internally beaded and with sidelight options for domestic and commercial products.
Value for money
If opting for one of our range of commercial doors, you'll soon realise the benefits, with design flexibility, durability and suitability key factors. Whether it's for a new build or refurbishment project, all doors have been designed for rigorous use and heavy traffic, guaranteeing the very best return on your outlay.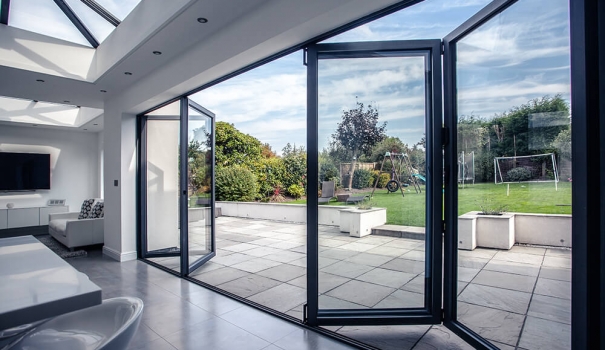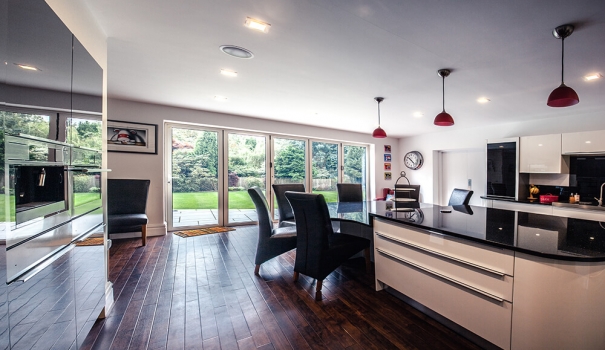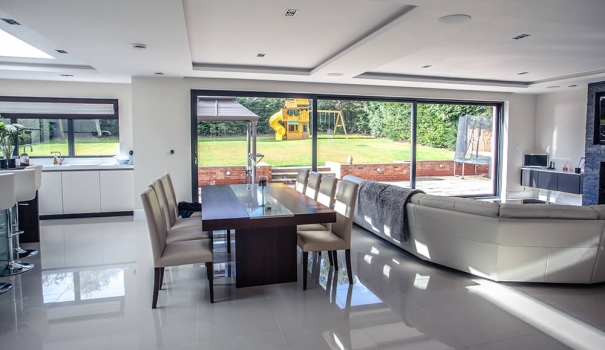 Benefits of Aluminium
We have whole heartedly adopted aluminium as our material choice. Thermally broken aluminium is undoubtably the most suitable material for the manufacture of our specialist product range. As well the green benefits achieved from using aluminium the material itself is both strong, light weight and versatile, as well as been aesthetically pleasing because of its slender profiles.
Blending with any style

Our extensive range has a whole array of doors to blend perfectly with any home, whatever its size, style or vintage. They also reduce draughts and noise, will never rot, swell, warp or fade and need little maintenance.
Quality you can trust

All doors are available either with a polyamide thermal barrier or as aluminium/PVCU composite frames, both of which offer excellent thermal efficiency.
Security features

Our doors feature high security glazing, locking mechanisms with security deadlocks and hook bolts, and BS6375 Pt 1 weather performance, keeping your home secure.